---
Romoss Solo 2s 5000mAh Mini Size Power Bank with LED Torch ( White )
Portable Yet Powerful: with the capacity of 5000mAh, charges the iPhone 6 2.5 times, iPad Mini 1.2 times, Samsung s6 1.7 times. Safely recharges with a 2A output charger (most phone chargers have 1 amp output). Fast Charge: with the output of 2A, this portable charger can charge your device at the fast possible speed. Built-in flashlight for dark or low-light environments. exclusive PC+ABS body with an elegant white finish that looks luxurious and feel great in your palm, and 4-LED indicator to show remaining power
Features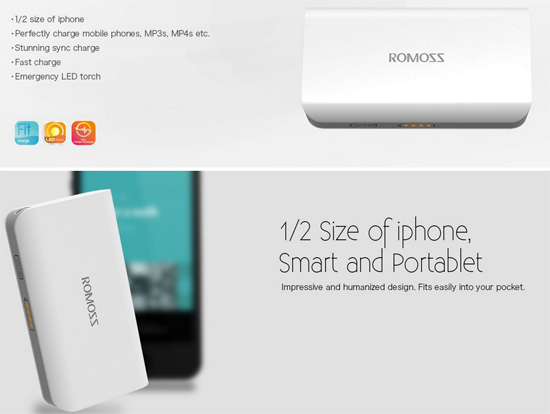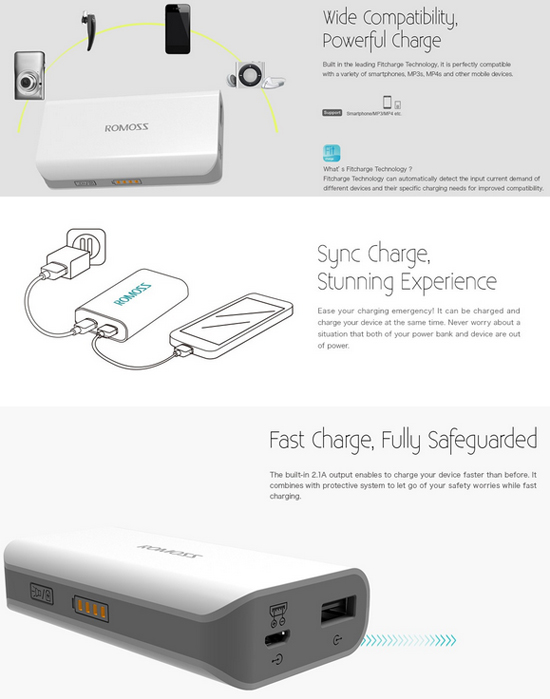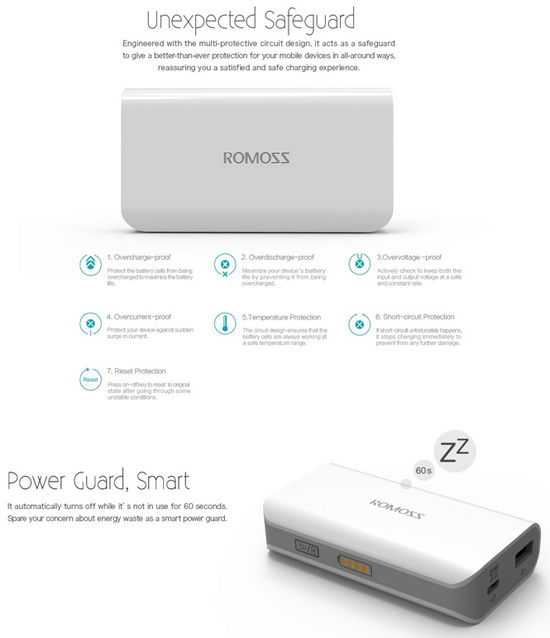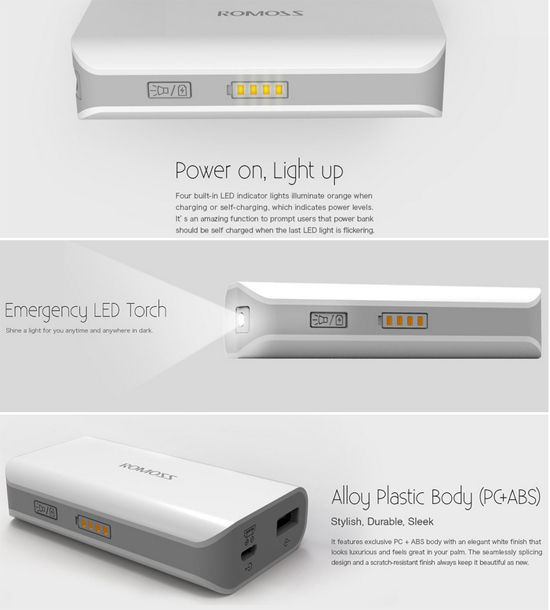 Easy to Carry
With elegant and compact design (89.5 x 48.5 x 21mm/128g), it is very easy to carry. Plus the large capacity, fast and smart charging & recharging, it is perfect for use on the go. Let it be your ideal travel mate!
Save you time
Make your phone or tablet run all the time with the rapidly output. Charge your iPhone, Samsung or other smart phones and devices at full speed at the same time.
Widely Compatible
This is an universal portable charger and compatible with almost any device with 5V input, including mobile phones such as iPhone, Samsung Galaxy, Blackberry, Nokia, LG, NEXUS, HTC, iPad, iPod, MP3/MP4, GPS, digital camera, Bluetooth speaker and other USB-charged smartphones and tablets.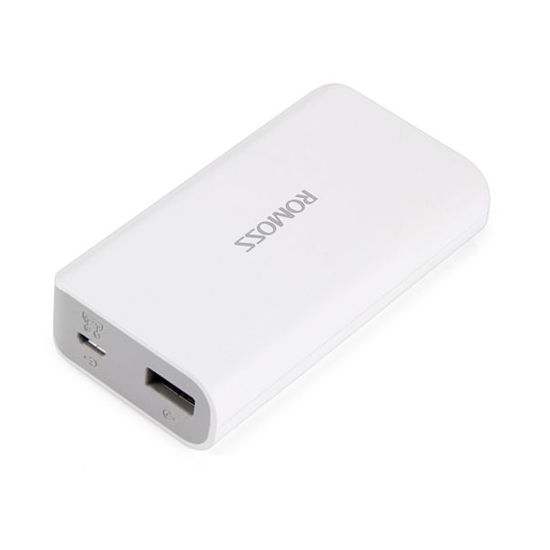 Technical Specifications
Capacity: 5000 mAh
Battery Type: Lithium-ion battery cells
Input: DC 5V
Output: DC 5V /2.1A Max
Product Size: 89.5 x 48.5 x 21 mm / 3.52 x 1.91 x 0.83 inches
Product Weight: 128 g / 4.51 oz